Check the success that this website has achieved during the past few years Click Here.

Tell us about your reunion, your feelings and your experiences before and after the meeting. E-mail us your experiences Today. Click Here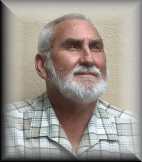 Jack Kotze
This Website was created to assist people who have been affected by adoption , and who have connections to South Africa, Zimbabwe, Zambia, Malawi, Namibia, Botswana and other African Countries.
After much searching on the internet, and failing to find a South African site for searching adoptees and searching biological parents it was decided to create this website.
This site was not created to help answer questions of people affected by adoption, but to put information onto the internet regarding their search, and to supply information about government departments and other information, which can assist them with their search for their biological relatives around the world.
All of us DO want to know were we come from, who our ancestors are. Do we have brothers and sisters? Why we were given up for adoption? What does my mother look like? Where are my parents? There are millions of questions going through the minds of adopted people and the minds of biological parents, in South Africa and all over the world.
Birth Parents and especially Birth Mothers never stop wondering where their adopted child is, does he or she have food, are they still alive, what do they look like, the list of questions is endless
Jack KotzŤ started this website during October 1998 after reading about a biological mother in a local newspaper who was searching for her adopted son. He was found by the Welfare Department of the city concerned. Permission was obtained from the adoptive parents for the biological mother to be reunited with her son. However! A few days before the reunion the arrangement was cancelled. The biological mom was devastated.

Having lived with a biological mother whose son was also adopted 34 years earlier, Jack knew what these woman were going through. This made Jack decide to start this website, to help other people in their search.